Working for a cybersecure
and cybersafe world
CYBERSECURITY TEST
FOR CARS
Who is cyberprotecting your life and your data while you are travelling by car?

GLOBALCYBCAR
What minimum equipment does a car include today and what could a cracker do to it?
BLUETOOTH
Information about your conversations, your agenda, your messages…
Blackmailing, Identity Theft, Harassment…
E-CALL
Your right physical location…
Kidnapping, avoiding the assistance in a crash…
AIRBAG
Control your airbag and all your car security devices…
Activate or disactivate them remotely…
KEY
Your car Access code…
Steal your car, lock you inside…
WIFI
Your photos, videos and files stored in your smartphone or tablet…
Spying on you, Blackmail, Harassment, Identity Theft…
GPS
Your routes, your schedules and your home or workplace location…
Kidnapping, Spying on you, Blackmailing…
RADIO-RDS
Your favourite music, traffic alerts…
Fake Information…
THREATS
Real cases of cracked cars: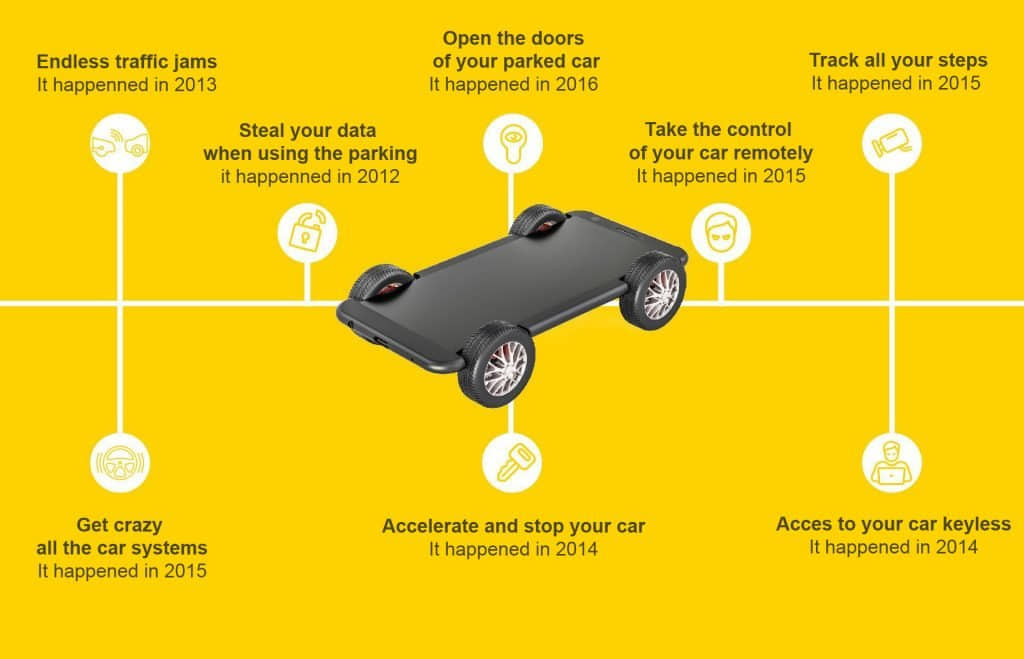 GLOBALCYBCAR
It is the first test that checks the cybersecutiry of a car. How to know if your car is cybersafe.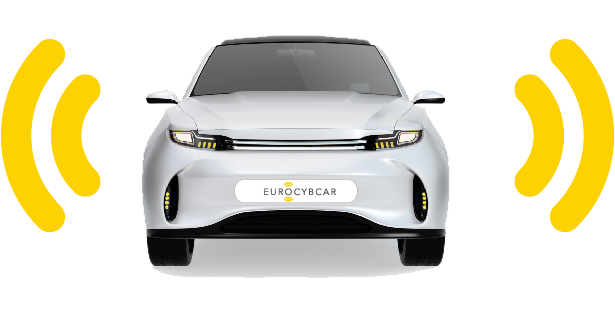 VEHICLE
---
Check the level of protection of a car against cyber-attacks againts the connected systems of the vehicle, carried out physucally, remotely and by applications.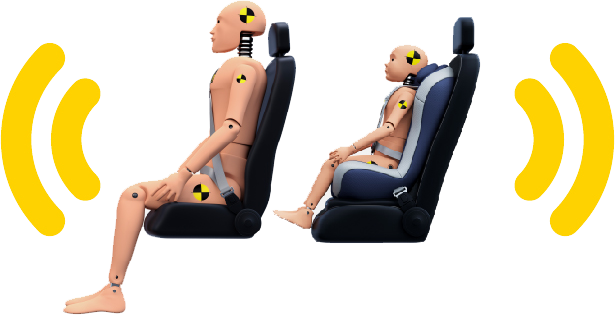 PASSENGERS
---
Assess how these actions would affect the physical security to the passengers, the integrity of the car systems and to the privacy of the people travelling on board.
DO YOU WANT TO RECEIVE MORE INFORMATION ABOUT GLOBALCYBCAR?
Let us your data and we will contact you as soon as possible.
Where are we?
BIC Araba Building
15 Albert Einstein
Vitoria-Gasteiz, 01510
Araba/Álava
Spain